Discover the story of SKIM:
Customer journeys from SAP ByDesign projects to HubSpot deals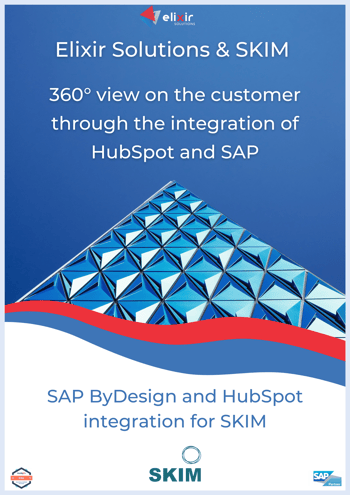 Read how to realize customer journeys from SAP ByDesign project to HubSpot deals.
Getting rid of data silos is a concern for every company. SKIM uses SAP ByDesign as their ERP environment to run their day to day operations and customer projects. But as their Marketeers use HubSpot, sales data and operational data are not shared.
Download our free customer case to know how we achieved this.