Discover the story of h
ow Parts Supply use their SAP B1 and HubSpot integration to
align their back and front offices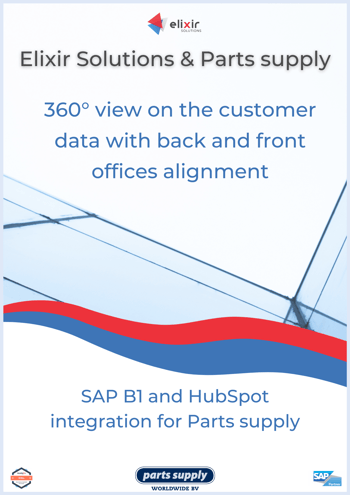 Read how Parts Supply use their SAP B1 and HubSpot integration to align their back and front offices.
They needed their back office team to be fully aligned with the front office sales people, the service team and the marketing team. But to do that, they needed to build bridges between the different systems used by those teams. While the back office is running on SAP Business One (or SAP B1), the Sales, Marketing and Service teams are managing their activities with HubSpot.
Download our free customer case to know how we achieved this.