Discover the story of Bru and how they aligned their commercial teams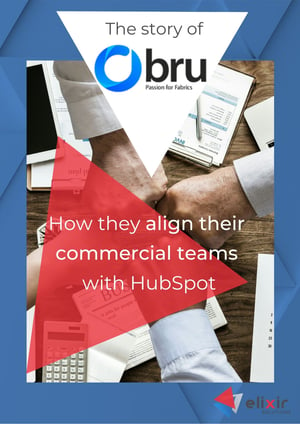 Read how Bru Textiles aligned their commercial teams by increasing the collaboration in terms of methodology. The Marketing, Sales and Service teams needed to collaborate better and follow the entire customer journey as a whole.
This methodology is supported by the technology : the marketing, sales and service teams began using HubSpot. This way, they have an easy-to-use tool to support their work.
As their back-office is running on SAP S/4 Hana and their website on Sitecore, they also have now integrations between HubSpot and those systems.